At CARMAH we regularly interact with other researchers and museum professionals, as well as with the interested public, through talks, panels discussions and other formats of critical engagement. In this section, you can read further information on upcoming as well as past events at CARMAH.
In the Summer Semester 2023 the weekly event series WARP – Werkstatt für kulturelle Ausdrucksweisen und Recherche in der Praxis – takes place at the Central Institute Hermann von Helmholtz-Zentrum für Kulturtechnik (HZK).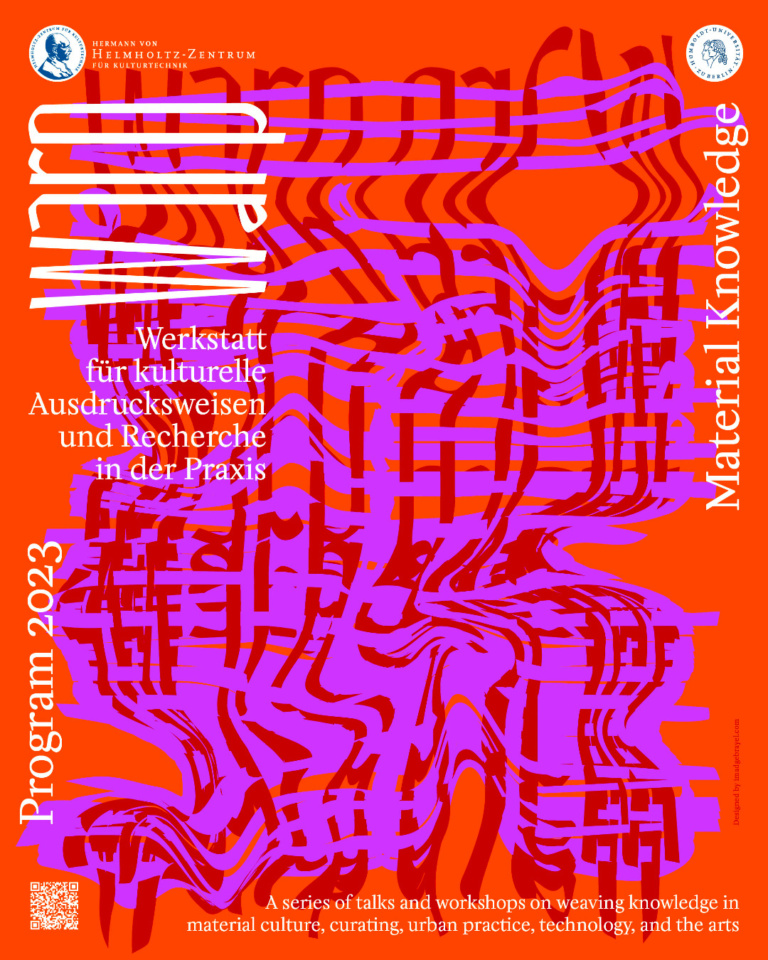 WARP– addresses the relations and linkages of knowledge in research on material culture, curation, technology, and art through lectures and workshops.
When: Wednesdays 4.00 – 5.30 p.m. (CET)
Where: Hermann von Helmholtz-Zentrum für Kulturtechnik, Campus North – House 3, Philippstr. 13, 10115 Berlin and digital on
Zoom: https://hu-berlin.zoom.us/j/64719208170
You can find the programme here.